Uniquesness Of Multi Family Properties
Multi family properties are unique and investors have NOT found and placed their steak in the gold mine of the Spokane market. The vacancy rate is at an all time low in Spokane, meaning, nothing stays on the market, that is for rent and if it does it is, for a very short time. I continue to have great success in locating, writing up offers and closing multi family units. I currently work with 6 clients that are activley shopping to find bargains or anything that can yield a 8% cap rate. Cap rate to be discussed in future blog.
To be considered a multi family is Duplex, Tri-plex, 4-plex and anything that is set up with two or more units that have separate living quarters. Apartments are a whole new beast and I will cover in the next blog. Duplexes, tri plexes and 4-plexes are all considered "residential" in the world of real estate. "4 and under" is a term you will hear from time to time from real estate agents or lenders. I currently have more than 5 clients that are shopping around for multi family property aka investment properties. You may ask, why investment properties? Why would someone need to place their money down on a multi family property?
For starters, if you are occupying one of the units the loan rate that you qualify for is significantly higher than an investment property loan. There is multiple write offs that can help reduce the tax you pay uncle Sam. For more information see link below.
http://www.bankrate.com/finance/taxes/tax-deductions-investment-property.aspx

Another benefit of buying a unit that is 4 and under, the potential of additional income. For example, you have 4 units, all units have one bed one bath. All units rent at Spokane average $750 per month. See figures below,
$3000 Additional capital
Less $184 taxes per month
Less $80 Insurance per month
Less $100 Misc per month
Less $90 vacancy rate at 3%
Less $180 utilities per month
Less $1300 Mortgage payment
Investment return = $1066.00
That is a $1,066 return on your investment and in 12 months you will be $12,792 richer! Please be aware all numbers are not factual and this is strictly used as an example.
Another strategy multi family investors use to purchase multi family properties is a 1031 exchange. This will also be explained later in this blog.
To see if you qualify for an investment loan,
Kristi Cossette
Homestreet Lenders
NMLS 187536
509-710-6920
or apply online @ www.homestreet.com/kcossette
And if you are interested in working with a real estate agent that specializes in Multi Family properties, you know how to reach me.
Please stay tuned for 1031 news and updates , explaining the cap rate as well as buying and selling larger units , 5 units and above.
Thank you and Happy Holidays!
Tyler Barranger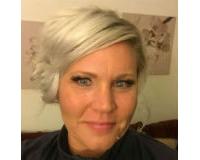 Author:
Tracey Madison
Phone:
509-998-9743
Dated:
November 24th 2017
Views:
429
About Tracey: ...