The Role Of A Real Estate Agent
Ive been asked many times over the past few months, "What does a real estate agent do?' Thank you for asking this question and the answer is, What don't we do!? Legally we must advise you to see an "attorney" and to be completely honest, that is the last answer I want to give to my clients. From start to finish we have our hands in almost everything that has to do with real estate. We plan the next step. Delegate, orchestrate, assign, however you want to put it, I manage a whole lot of people to come together to make the process of buying a new home as painless as possible.
Step 1. Client reaches out to real estate agent.
Step 2. Pre-qualify, introduce lender.
Step 3. Find and locate piece of real estate that fits clients needs and wants
Step 4. Present property to client.
Step 5. Make offer
Step 6. Negotiate price that is going to be paid
Step 7. Agree on price and terms and have contract signed by all parties
Step 9. Introduce and send agreed contract to closing and title rep
Step 10. Introduce inspector and Order inspection
Step 11. Negotiate inspection report
Step 12. Introduce and order appraisal
Step 13. Negotiate Appraisal value
Step 14. Orchestrate closing documents from lender to escrow rep
Step 15. Wait patiently aka keep everybody calm
Step 16. Receive keys from listing agent and give to buyer
Step 17. CELEBRATE!!!
I understand that many agents will state but I do so much more and some say we don't do anything. From my perspective, and I am sure from my wife's perspective, I never stop working. Communication is the key factor as a real estate agent, if you cannot or do not know how to communicate, you are in the wrong business! If you can communicate well, maybe it is time to switch job fields. You do not need to be a rocket scientist however, it is a must to communicate well and often.
If you are interested in becoming a real estate agent, do the research, know the agency splits and reach out to me.
Thank you,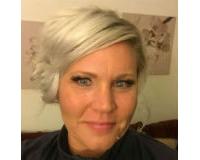 Author:
Tracey Madison
Phone:
509-998-9743
Dated:
November 25th 2017
Views:
357
About Tracey: ...