Couple tips for Spokane Home Buyers
About two to three months ago the market seemed to make a shift to a balanced/ sellers market. The inventory in the Spokane area hasn't grown as fast as many expected. In many price ranges there is less than four months of inventory. This shift isn't a bad thing by any means. The greater Spokane area has a pending ratio over 30%. For sellers this means less competition for their house. For a buyer this means you have less to choose from, you may be one of many competing offers for a single property and sellers may not be as willing to negotiate with price, appliances, etc. To be prepared as a buyer you can do a couple of things...
1.) Be prepared! One common mindset I've run into is that buyers will wait until they find a home to get a pre-approval. Depending on the lender you use this can take 24-48 hours or more to get a response on your application. In the current market your home will probably be unavailable or caught the eye of another buyer and now you're in competition. If you haven't completed an application for pre-approval you can click here.
2.) Try to make a quick decision. My goal is never to rush someone into a home purchase as this is the biggest purchase an individual or family will ever make. With that being said; if you believe you have found the house that meets your budget needs, family needs and dreams, location and all of your other criteria then be prepared to make an offer and do it that day.
3.) Force a quick decision. The purchase and sale agreement has an expiration date associated with your offer. Why give the seller multiple days to think about your offer and think about all the other offers that may come in on their property? This leaves a door open for competition. If my buyers like a property and the conversation is moving towards making an offer then I will call the seller's agent and make sure there are no offers that have come in since we've been viewing the property and I like to make sure we can get a response that night or within 24 hours.
To help with your home search you can use my site rich.findspokane.com for free! You will have access to all Spokane, Spokane County and surrounding county listings. If you're a first time home buyer or a repeat home buyer please contact me to sit down and go over my home buyers guide. Finally, if you want to stay up to date on your mobile device please check out my mobile site rich.findspokane.com and download the app...its FREE for your Apple or Android phone.
HAPPY HOME SHOPPING!!!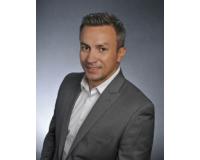 Author:
Alex Ganea
Phone:
509-280-8445
Dated:
April 25th 2013
Views:
1,146
About Alex: I was born and raised in Bucharest Romania where I completed my education and played professional ho...