Apartment Construction On The Rise
Spokane-area apartment construction is gaining momentum this year with a recent surge of projects totaling more than 850 living units with a combined valued of nearly $120 million in the planning or early construction phases.
That doesn't include hundreds of units that are well under construction in previously reported projects such as the $17.5 million, 204-uint Bella Tess apartment complex at 17016 E. Indiana Parkway, in Spokane Valley, and a $9.3 million, 72-unit apartment complex under construction at 4805 S. Ben Burr Road, on the Moran Prairie.
It also doesn't count recently completed projects such as the $10 million, 61-unit apartment building at 940 N. Ruby.
Handling two of the larger new projects, Whitewater Creek, of Hayden, and nonprofit development partner Commonwealth Agency Inc., also of Hayden, are proposing to construct two affordable housing complexes in Airway Heights.
One is Basalt Ridge Apartments, a $32.4 million, 240-unit complex to be built in the 13600 block of west Sixth Avenue, near the western edge of Airway Heights. The other is Galena Heights Apartments, a $12.9 million, 75-unit complex to be developed just east of the Basalt Ridge project.
The developers couldn't be reached immediately for comment.
Margaret Graham, a spokeswoman for the Washington State Housing Finance Commission, says the developers are seeking financing for the Basalt Ridge project through a combination of low-income housing tax credits and tax-exempt financing totaling up to $26 million.
The commission could reach a decision on the funding request this month, Graham says.
The Basalt Ridge complex would have 24 one-bedroom units, 144 two-bedroom units, and 72 three-bedroom units distributed in 12 buildings, she says.
The project also would include a community building, a community garden, a playground, and a business center, Graham says.
Living units at Basalt Ridge would be reserved for residents making no more than 60 percent of the median area income, she says.
The commission approved in June up to $10 million in tax credits for the $12.9 million Galena Heights project.
"We approve the allocation of low-income housing tax credits, and developers sell them to investors to make equity," Graham says.
Project costs can include land acquisition, construction, financing, and other development costs.
"Tax credits come with a lot of strings," Graham says adding that projects funded by them are subject to monitoring for up to 40 years.
Galena Ridge will have four three-story apartment buildings and a community building, she says. The project will have six one-bedroom units, 45 two-bedroom units and 24-three bedroom units, she says.
Graham says 30 of the units will be set aside for tenants making no more than 30 percent of the area median household income, and the rest will be targeted at residents making no more than 50 percent of the area median household income.
Some units also will be set aside for disabled residents and some will be reserved for large households, she says.
Derrick Braaten, development services director with the city of Airway Heights, says he expects the developers will submit building permit application for the Galena project soon.
The Basalt Ridge project was under environmental review as of last week.
"It's possible they both will get started before winter," Braaten says. "I can see some site work at a minimum occurring this year."
He says the developments will provide options for people living in the Fairchild Air Force Base crash zone to move to new housing. He says the city also supports the apartment proposals, because they potentially will provide housing for future employees of the Spokane Tribe casino resort hotel, which the tribe plans to develop in phases over the next decade. Continue reading.....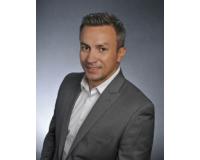 Author:
Alex Ganea
Phone:
509-280-8445
Dated:
October 19th 2016
Views:
811
About Alex: I was born and raised in Bucharest Romania where I completed my education and played professional ho...