First Time Homebuyers And Daffodil Care
Real Estate Bits and Pieces

Before I get around to some information on Real Estate I have a few thoughts: Today the weather here in Spokane is beautiful. Blue skies, the grass is greening nicely and the spring flowers are in full bloom. Some of the spring flowers in my garden have me puzzled though. My daffodils are finicky about re-blooming each year, so I decided to try finding a solution. Although there are many options on the internet this time I went to the Washington State Master Gardeners web site – (http://www.spokane-county.wsu.edu/spokane/eastside/Good%20Gardening%20Sites.htm), did a quick search, and came up with some possible answers. 1.) Let the foliage die back completely before removing. 2.) The strong mother bulbs have split into smaller bulbs that don't flower. Remove and replant these small bulbs 3.) The bulb may be planted in too shady and area. Well, I will give these ideas some thought and try again this year. For more good information on all sorts of landscape and horticulture issues visit their web site.

Now let's talk about Real Estate here in Spokane.

According to The Community Indicators Initiative of Spokane In 2011, 54.3% of Spokane County renters paid 30% or more of their income in rent. This represents an increase of 6% from 2000, when 51.4% paid more than 30% of their income in rent. Why is this important? At least since the early 1980s, federal housing authorities have suggested that 30% of a household's income is the threshold under which housing is considered "affordable." Data Sources - U.S. Census Bureau: American Community Survey To read the full report go to - http://www.communityindicators.ewu.edu/indicators.cfm What makes this report interesting to me is that some of these folks who are paying rent could be putting that monthly rent payment into their own home. Owning your own home gives you stability and freedom to redecorate any way you wish. Also home and loan prices are still affordable and there are 'First-time homeowner & low down payment programs available'. That being said: If you or anyone you know is interested in buying or selling, or just have questions feel free to give me a call at (509) 701-3846. I also invite you to use my Real Estate web site at www.terry.findspokane.com Thank you and have a wonderful week!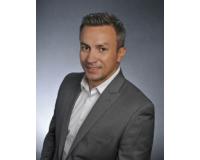 Author:
Alex Ganea
Phone:
509-280-8445
Dated:
May 15th 2013
Views:
1,445
About Alex: I was born and raised in Bucharest Romania where I completed my education and played professional ho...