Christs Kitchen And Clinic Spokane
In the City of Spokane on the corner of Monroe and Carlisle, stand two modest buildings with no distinguishing features except a sign that says "Christ Clinic/Christ Kitchen. This simple sign has caught my eye many times as I drive down Monroe Street. I often wondered "What is Christ Kitchen?" Is this a restaurant; I wonder if I could stop in for lunch? Well I never did stop in.
My wife and I had seen women in the mall selling Christ Kitchen soup mixes during the holidays. We knew the kitchen helped women learn new skills and that the clinic provided basic health care to some folks in the community.


So last week, we dropped by the clinic/kitchen to find out the rest of the story. Here is what we found:
• In 1998, Christ Clinic opened its doors as the result of a vision of four local Christian doctors who wanted to provide primary medical care to the uninsured working poor of Spokane. These men and women worked for a living, but did not have a primary doctor and could not afford the most basic health insurance. Each patient would be expected to provide an affordable "co-pay" to not only preserve their dignity, but allow them to actively support the clinic in partnership with the volunteer medical staff. Key to the clinic's success is the fact that each patient sees the same primary doctor whenever possible when they come in. Patients form relationships with their doctor resulting in better health care, fewer trips to the emergency room and a great savings to the community at large. Currently, 10 to 12 volunteer doctors and nurse practitioners provide medical care for over 1,000 patients with 5,000 visits each year.
• From the moment I stepped in the door until I left I knew there was something special about this place. The Clinic's heart is captured by a picture hanging on the wall of a doctor on bended knee praying for his patient. Christ Clinic communicates the love of Christ to the poor and vulnerable through medical excellence, mental health care and a bended knee.
• At lunch, my wife and I met the original founder of Christ Kitchen, Jan Martinez. It was exciting to hear her speak of a vision born over 30 years ago – a vision of providing a healing, spiritual community where women living in the shadows could find hope. These women didn't have the skills, words, clothes or confidence to function in mainstream society. They didn't feel comfortable in public but they did have one thing in common, they wanted employment. The staff and volunteers at Christ's Kitchen not only provided the women with basic job skills but became their mentors and friends.
• Launched as an offspring of Christ Clinic 16 years ago, today Christ Kitchen is a café, retail and catering company employing 40+ women. The public is welcome for lunch or coffee on weekdays. We had the chili and cornbread – yummy – and a great cup of coffee too.
• They will be happy to cater your groups lunch, so visit the web site for more information on how you can access this ministry -
http://www.christkitchen.org/store/shop/
This is a community ministry, so if you need some of the services they provide just give them a call.
Terry Jordahl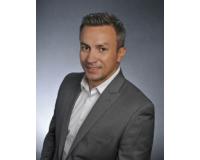 Author:
Alex Ganea
Phone:
509-280-8445
Dated:
February 24th 2014
Views:
2,486
About Alex: I was born and raised in Bucharest Romania where I completed my education and played professional ho...